What Is Happening Between Facebook & Advertisers As Mark Zuckerberg Is Losing Out On Millions?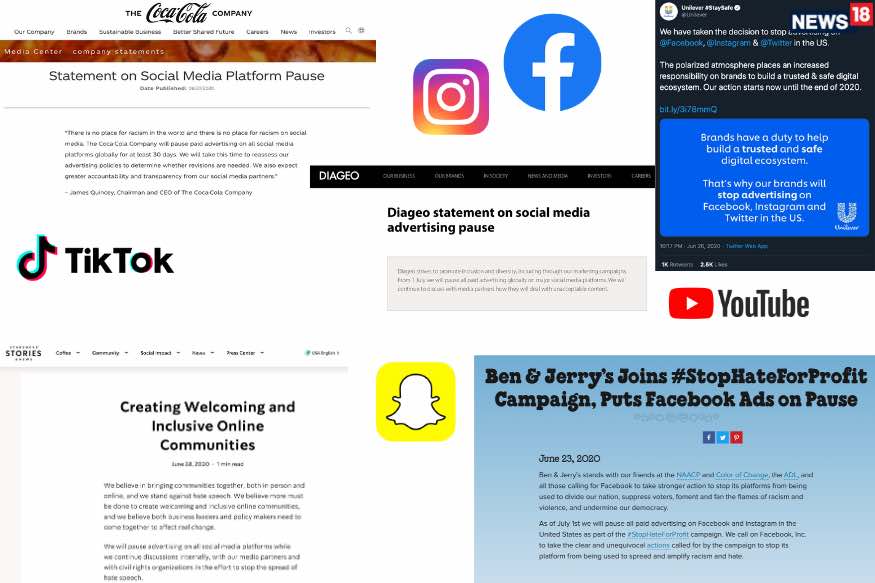 The Stop Hate For Profit campaign is also spilling over on to Twitter, TikTok and more. At this time, Starbucks, Coca Cola, Unilever, Diageo, Honda, Levi's, Viber and Verizon are just some of the names on a list that is growing by the day.
This website uses cookie or similar technologies to enhance your browsing experience and provide personalised recommendations. By continuing to use our website, you agree to our Privacy Policy and cookie Policy.
Please wait ..
We are loading your news..