Tata Sky Broadband Now Offers up to 300Mbps Speeds, But Unlimited Data Plans Get New Prices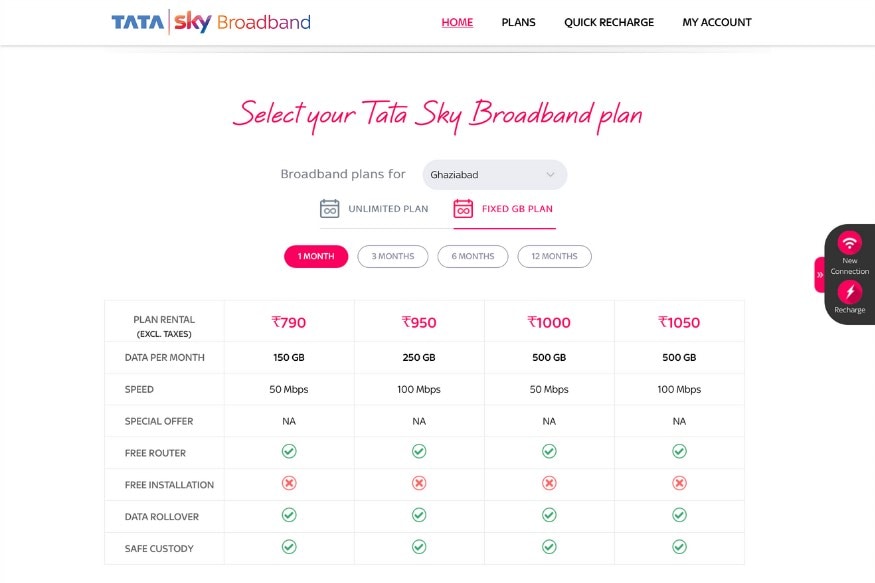 The existing plans now get a slightly higher price tag and there is a new 300Mbps speed plan available as well. And while Tata Sky Broadband calls these 'Unlimited', they do have a fair usage policy (FUP) in place.
This website uses cookie or similar technologies to enhance your browsing experience and provide personalised recommendations. By continuing to use our website, you agree to our Privacy Policy and cookie Policy.
Please wait ..
We are loading your news..