Your Google Chrome Web Browser Will Not Get an Update For a While, Because of Coronavirus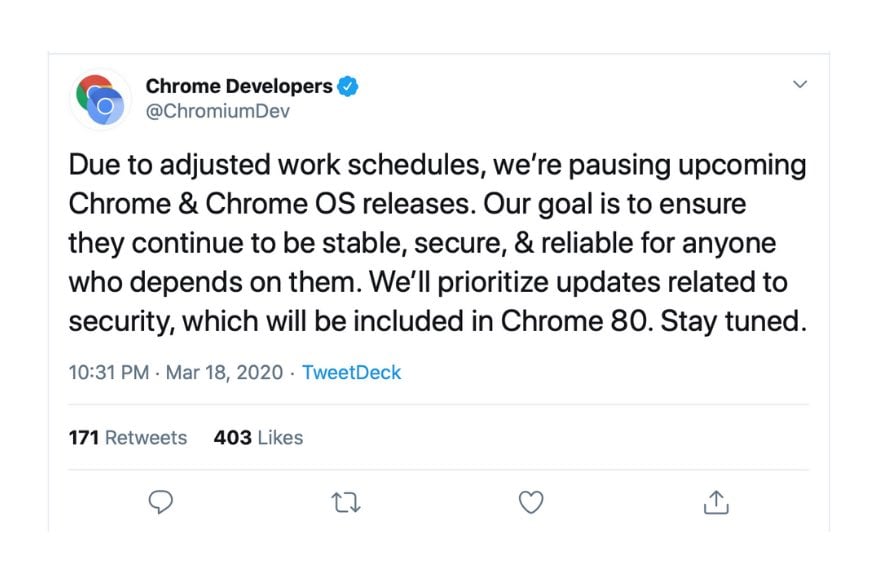 Prioritizing stability over new features is a sensible move. This means any updates for Chrome for Windows, macOS, Android, iOS and iPadOS remain suspended for the time being.
This website uses cookie or similar technologies to enhance your browsing experience and provide personalised recommendations. By continuing to use our website, you agree to our Privacy Policy and cookie Policy.
Please wait ..
We are loading your news..