Working From Home? Spectra is Making All Broadband Plans Unlimited For The Month For Free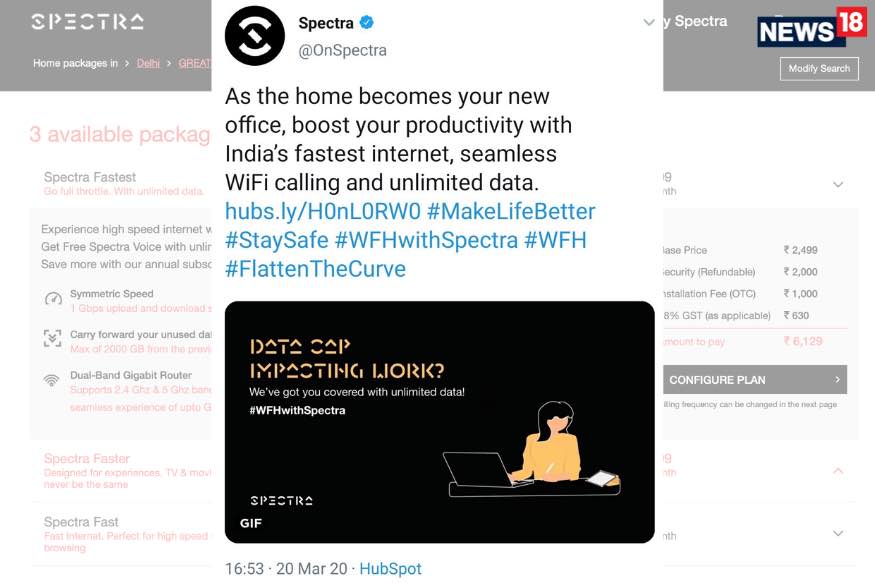 Spectra also say that the delivery and support engineers, who may need to visit the customer premises have been provided with sanitization kits and trained to maintain the highest levels of hygiene.
This website uses cookie or similar technologies to enhance your browsing experience and provide personalised recommendations. By continuing to use our website, you agree to our Privacy Policy and cookie Policy.
Please wait ..
We are loading your news..