WhatsApp Has Made a Coronavirus Information Hub For You; Stay Away From Fake Treatments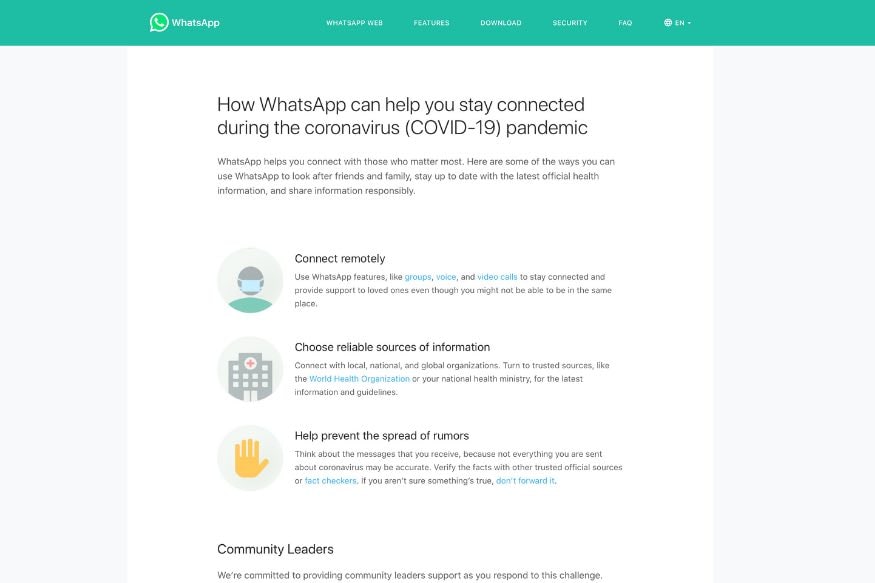 WhatsApp is also donating $1 million to Poynter Institute's International Fact-Checking Network (IFCN). These funds will support the #CoronaVirusFacts Alliance, a consortium of over 100 local organizations in around 45 countries.
This website uses cookie or similar technologies to enhance your browsing experience and provide personalised recommendations. By continuing to use our website, you agree to our Privacy Policy and cookie Policy.
Please wait ..
We are loading your news..