Tech Companies Seen Doing A Lot Around Coronavirus, But What Are They Actually Doing?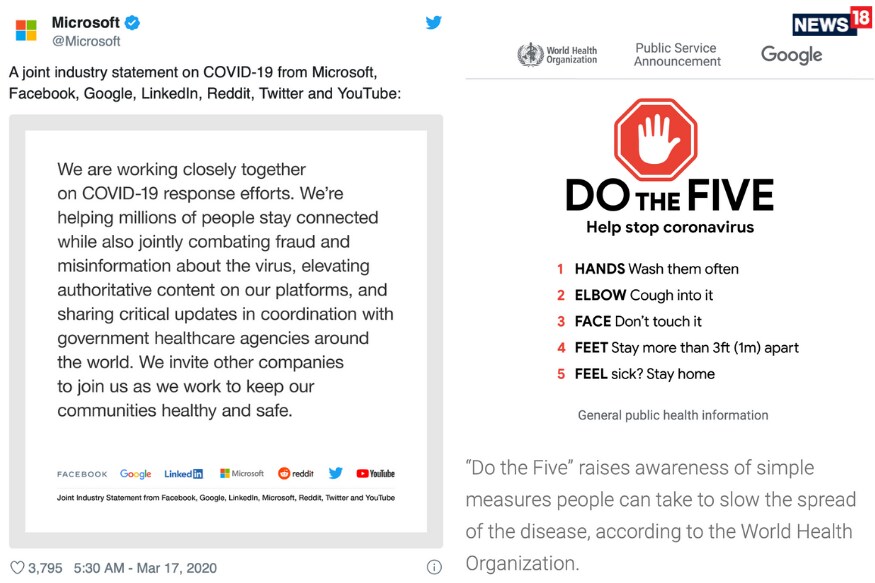 The likes of Facebook, Google, LinkedIn, Microsoft, Reddit, Twitter, and YouTube sent out a joint statement a few hours ago in which they said they are working together to combat fraud and misinformation on online platforms, among other things, is just one of the new measures in place.
This website uses cookie or similar technologies to enhance your browsing experience and provide personalised recommendations. By continuing to use our website, you agree to our Privacy Policy and cookie Policy.
Please wait ..
We are loading your news..