Elon Musk Thinks Coronavirus Panic is Dumb, But Chances Are He is Absolutely Wrong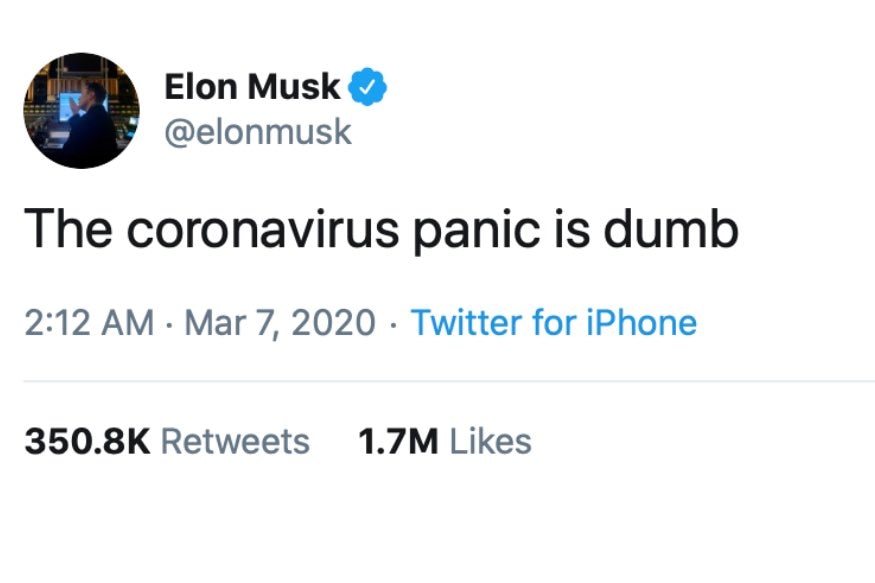 In an email to SpaceX employees, Musk has downplayed the fears around Coronavirus which is spreading around the world. He says people are more likely to die in a car accident. Those myths are being clarified by people with knowledge of medicine.
This website uses cookie or similar technologies to enhance your browsing experience and provide personalised recommendations. By continuing to use our website, you agree to our Privacy Policy and cookie Policy.
Please wait ..
We are loading your news..