Coronavirus: Apple is Donating Millions of Masks to Hospitals in Europe And US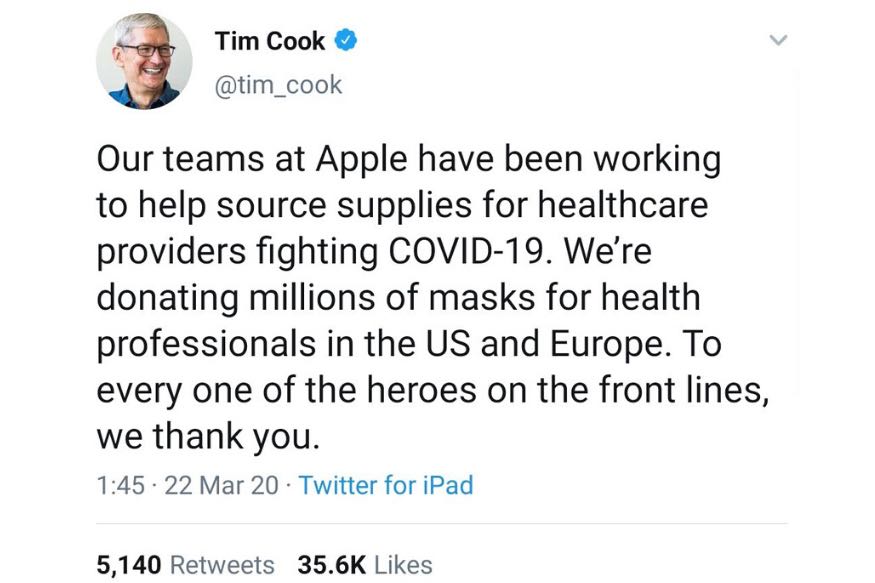 Apple had earlier announced that they are making $15 million donations to fight the COVID-19 spread. The company has also closed physical retail stores in all regions except Greater China till further notice and has informed Apple Card users that they can skip the payments for the month of March without interest.
This website uses cookie or similar technologies to enhance your browsing experience and provide personalised recommendations. By continuing to use our website, you agree to our Privacy Policy and cookie Policy.
Please wait ..
We are loading your news..