Can The Coronavirus Kill You? This Website Attempts to Give You The Good or Bad News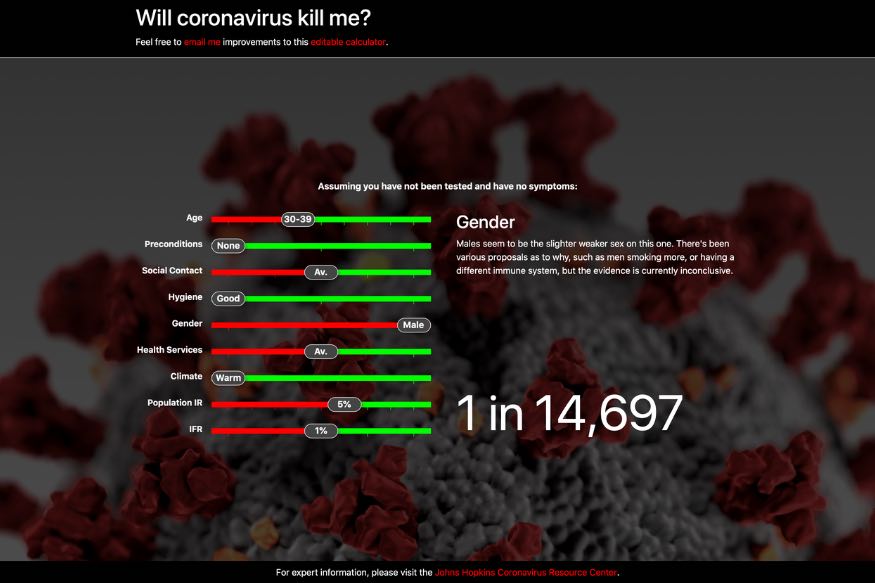 There are in total nine total parameters, which are age, preconditions, social contact, hygiene, gender, health services, climate, population infection rate and infection fatality rate. Absolutely not scientific, but quite fun.
This website uses cookie or similar technologies to enhance your browsing experience and provide personalised recommendations. By continuing to use our website, you agree to our Privacy Policy and cookie Policy.
Please wait ..
We are loading your news..