Jio Effect: Airtel Brings Back Rs 349 and Rs 399 Postpaid Plans; Has The ARPU Strategy Not Worked?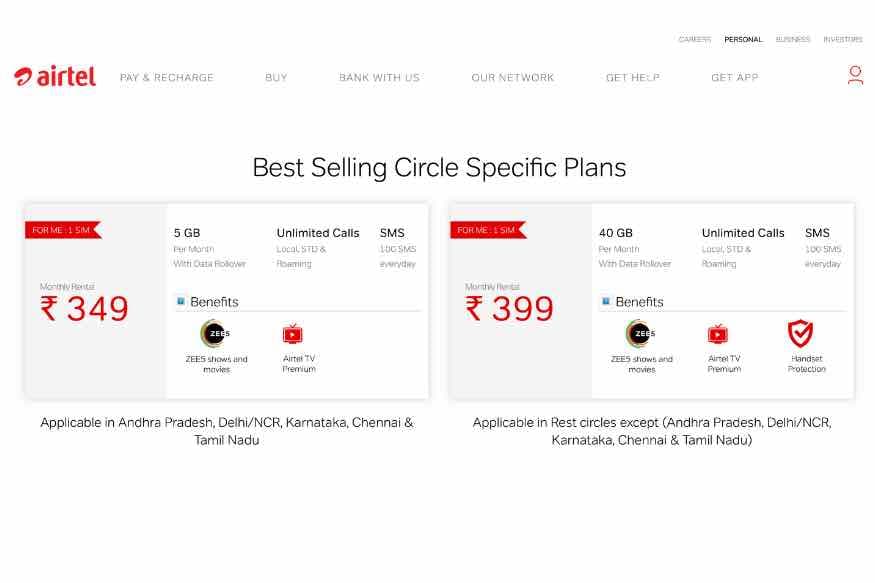 It is clear that the reintroduction of these tariff plans means there is still a large enough demographic of customers who want a bill plan less than the Rs 499 option at the moment.
This website uses cookie or similar technologies to enhance your browsing experience and provide personalised recommendations. By continuing to use our website, you agree to our Privacy Policy and cookie Policy.
Please wait ..
We are loading your news..