Jet Airways' Employees Protest Outside Terminal 3 of IGI Airport Over Pay Delay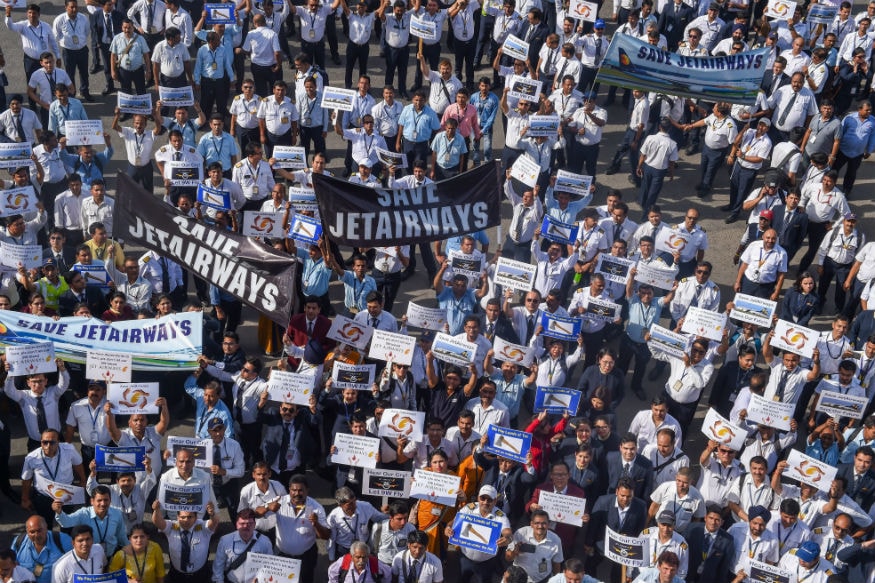 Jet Airways on Thursday grounded its services to and from the East and Northeast regions and suspended its international operations till Monday. Consequently, many passengers were left stranded at the airports.
This website uses cookie or similar technologies to enhance your browsing experience and provide personalised recommendations. By continuing to use our website, you agree to our Privacy Policy and cookie Policy.
Please wait ..
We are loading your news..